We asked and you delivered – below are the top books read by GWN members in 2021 – maybe you'll find your next favourite read!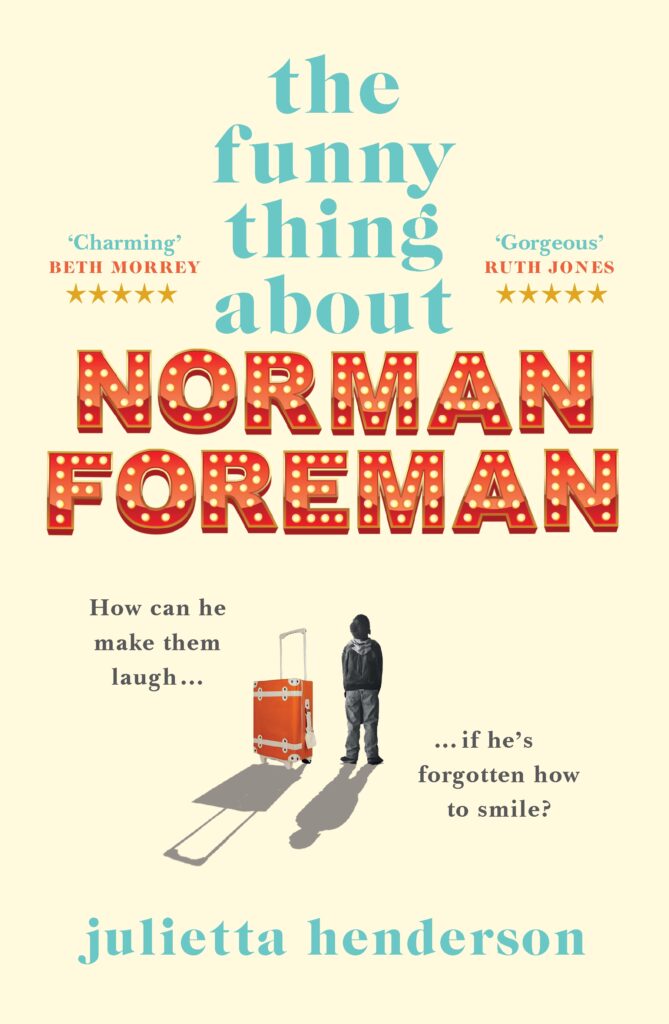 The Funny Thing about Norman Foreman by Julietta Henderson
Little Miss Sunshine meets Wonder meets A Man Called Ove in this stunning debut novel that will touch your heart.
"What do you get when you cross a painfully awkward son, lofty comedic ambition and a dead best friend? Norman."
Norman and Jax are a legendary comedy duo in the making, with a five-year plan to perform at the Edinburgh Fringe by the time they're fifteen. But then Jax dies before they even turn twelve.
Norman's mum Sadie knows she won't win Mother of the Year anytime soon, and she really doesn't know, or care, who Norman's father is. But her heart is broken when she discovers her grieving son's revised plan: 'Find Dad' and 'Get to the Edinburgh Fringe'.
If meeting his dad and performing at the Festival are the two things that will help Norman through this devastating time, then Sadie is going to make them happen.
So mother and son set off from Cornwall, with their friend Leonard in his vintage Austin Maxi, on a pilgrimage to Edinburgh – to honour Jax and to track down a few maybe-fathers on the way . . .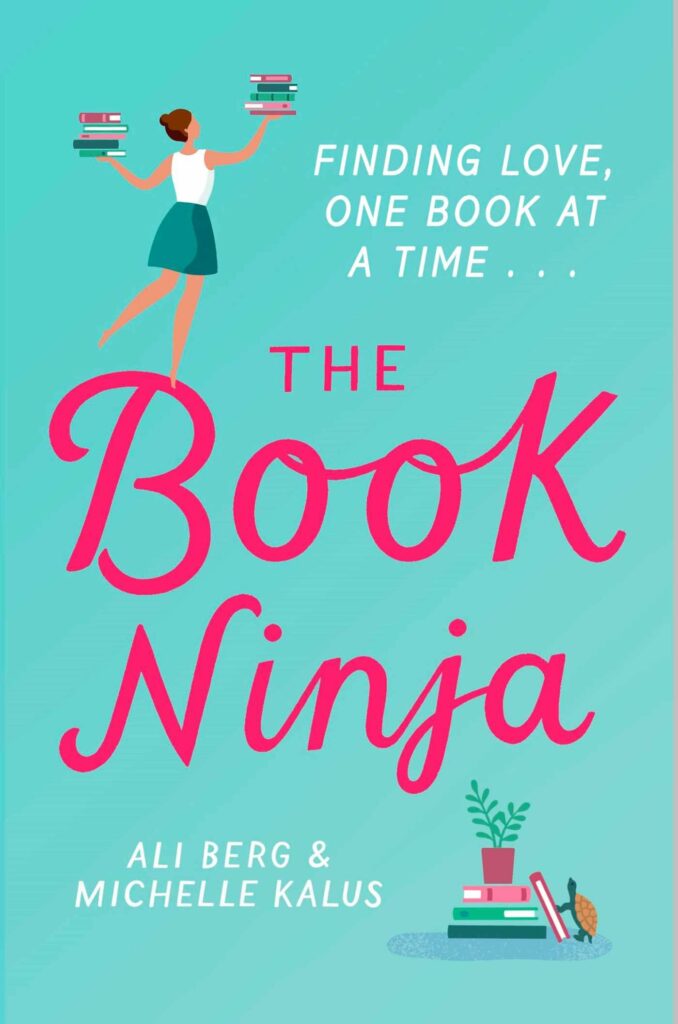 The Book Ninja by Ali Berg & Michelle Kalus
Sometimes love means having to broaden your literary horizons.
Frankie Rose is desperate for love. Or a relationship. Or just a date with a semi-normal person will do.
It's not that she hasn't tried. She's the queen of online dating. But enough is enough. Inspired by her job at The Little Brunswick Street Bookshop, Frankie decides to take fate into her own hands and embarks on the ultimate love experiment.
Her plan? Plant her favourite books on trains inscribed with her contact details in a bid to lure the sophisticated, charming and well-read man of her dreams.
Enter Sunny, and one spontaneous kiss later, Frankie begins to fall for him. But there's just one problem – Frankie is strictly a classics kind of gal, and Sunny is really into Young Adult. Like really.
A quirky and uplifting love letter to books, friendship and soulmates.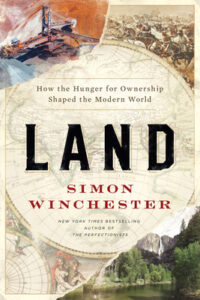 Land by Simon Winchester
From the bestselling author Simon Winchester, a human history of land around the world: who mapped it, owned it, stole it, cared for it, fought for it and gave it back.
In 1889, thousands of hopeful people raced southward from the Kansas state line and westward from the Arkansas boundary to stake claims on the thousands of acres of unclaimed pastures and meadows. Across the twentieth century, water was dammed and drained in Holland so that a new province, Flevoland, rose up, unchartered and requiring new thinking. In 1850, California legislated the theft of land from Native Americans. An apology came in 2019 from the governor, but what of the call for reparations or return? What of government confiscation of land in India, or questions of fairness when it comes to New Zealand's Maori population and the legacy of settlers?
The ownership of land has always been complicated, opaque, and more than a little anarchic when viewed from the outside. In this book, Simon Winchester explores the the stewardship of land, the ways it is delineated and changes hands, the great disputes, and the questions of restoration – particularly in the light of climate change and colonialist reparation.
A global study, this is an exquisite exploration of what the ownership of land might really mean – not in dry-as-dust legal terms, but for the people who live on it.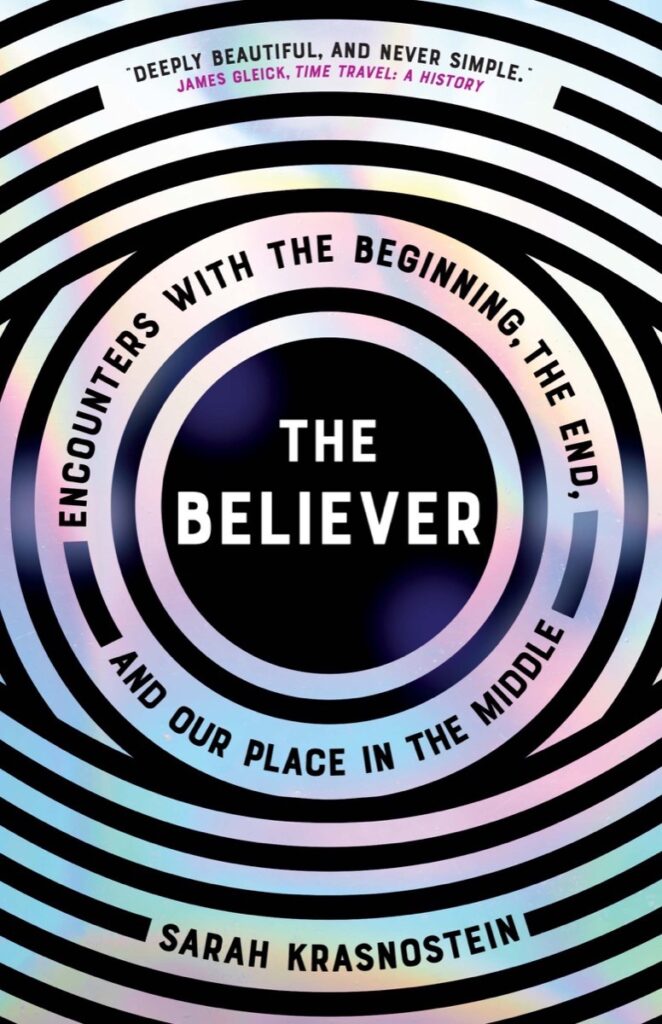 The Believer: Encounters with the Beginning, the End, and our Place in the Middle by Sarah Krasnostein
For Sarah Krasnostein it begins with a Mennonite choir performing on a subway platform, a fleeting moment of witness that sets her on a fascinating journey to find out why people need to believe in absolute truths and what happens when their beliefs crash into her own. Some of the people Krasnostein interviews believe in things many people do not. Ghosts. UFOs. The literal creation of the universe in six days. Some believe in things most people would like to. Dying with dignity and autonomy. Facing up to our transgressions with truthfulness. Living with integrity and compassion.
By turns devastating and delighting, and captured in snapshot-vivid detail, these six profiles with a death doula, a geologist who believes the world is six thousand years old, a lecturer in neurobiology who spends his weekends ghost hunting, the fiancé of a disappeared pilot and UFO enthusiasts, a woman incarcerated for killing her husband after suffering years of domestic violence, and Mennonite families in New York will leave you convinced that the most ordinary-seeming people are often the most remarkable and that deep and abiding commonalities can be found within the greatest differences.
Vivid, unconventional, entertaining, and full of wonder, Krasnostein interweaves the stories of these believers with compassion and empathy, culminating in an unforgettable tour of the human condition that cuts to the core of who we are as people, and what we're doing on this earth.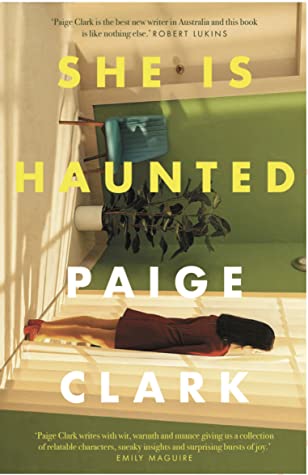 She is Haunted by Paige Clark
A mother cuts her daughter's hair because her own hair starts falling out. A woman leaves her boyfriend because he reminds her of a corpse. A woman undergoes brain surgery to try and live more comfortably in higher temperatures. A widow attempts to physically transform into her husband so that she does not have to grieve.
The characters that populate She is Haunted search for recognition and connection, and, more than anything else, small moments of empathy—offering piercing insights into transnational Asian identity and intergenerational trauma and grief, the dynamics of mother-daughter relationships, the inexplicable oddities of female friendship, and the love of a good dog.
Paige Clark has crafted an exquisite, moving and sophisticated debut work of fiction with wit, humour and a literary voice as contemporary as it is unique.
Paige Clark is a third-generation Chinese-American short story writer. Born in Los Angeles, she now lives in Melbourne.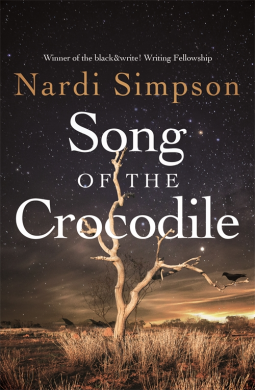 Song of the Crocodile by Nardi Simpson
Darnmoor, The Gateway to Happiness. The sign taunts a fool into feeling some sense of achievement, some kind of end- that you have reached a destination in the very least. Yet as the sign states, Darnmoor is merely a gateway, a waypoint on the road to where you really want to be.
Darnmoor is the home of the Billymil family, three generations who have lived in this 'gateway town'. Race relations between Indigenous and settler families are fraught, though the rigid status quo is upheld through threats and soft power rather than the overt violence of yesteryear.
As progress marches forwards, Darnmoor and its surrounds undergo rapid social and environmental changes, but as some things change, some stay exactly the same. The Billymil family are watched (and sometimes visited) by ancestral spirits and spirits of the recently deceased, who look out for their descendants and attempt to help them on the right path.
When the town's secrets start to be uncovered the town will be rocked by a violent act that forever shatters a century of silence.
Full of music, Yuwaalaraay language and exquisite description, Song of the Crocodile is a lament to choice and change, and the unyielding land that sustains us all, if only we could listen to it.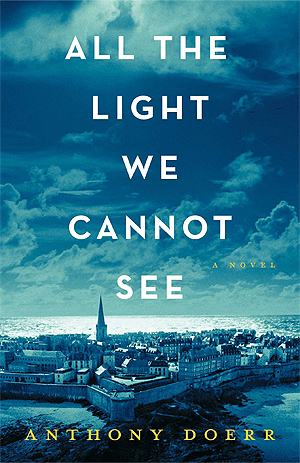 All the Light We Cannot See by Anthony Doerr
Marie-Laure lives in Paris near the Museum of Natural History, where her father works. When she is twelve, the Nazis occupy Paris and father and daughter flee to the walled citadel of Saint-Malo, where Marie-Laure's reclusive great uncle lives in a tall house by the sea. With them they carry what might be the museum's most valuable and dangerous jewel.
In a mining town in Germany, Werner Pfennig, an orphan, grows up with his younger sister, enchanted by a crude radio they find that brings them news and stories from places they have never seen or imagined. Werner becomes an expert at building and fixing these crucial new instruments and is enlisted to use his talent to track down the resistance. Deftly interweaving the lives of Marie-Laure and Werner, Doerr illuminates the ways, against all odds, people try to be good to one another.
From the highly acclaimed, multiple award-winning Anthony Doerr, the stunningly beautiful instant New York Times bestseller about a blind French girl and a German boy whose paths collide in occupied France as both try to survive the devastation of World War II.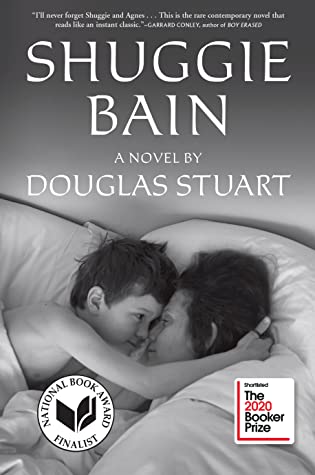 Shuggie Bain by Douglas Stuart
Shuggie Bain is the unforgettable story of young Hugh "Shuggie" Bain, a sweet and lonely boy who spends his 1980s childhood in run-down public housing in Glasgow, Scotland. Thatcher's policies have put husbands and sons out of work, and the city's notorious drugs epidemic is waiting in the wings. Shuggie's mother Agnes walks a wayward path: she is Shuggie's guiding light but a burden for him and his siblings. She dreams of a house with its own front door while she flicks through the pages of the Freemans catalogue, ordering a little happiness on credit, anything to brighten up her grey life. Married to a philandering taxi-driver husband, Agnes keeps her pride by looking good–her beehive, make-up, and pearly-white false teeth offer a glamourous image of a Glaswegian Elizabeth Taylor. But under the surface, Agnes finds increasing solace in drink, and she drains away the lion's share of each week's benefits–all the family has to live on–on cans of extra-strong lager hidden in handbags and poured into tea mugs. Agnes's older children find their own ways to get a safe distance from their mother, abandoning Shuggie to care for her as she swings between alcoholic binges and sobriety. Shuggie is meanwhile struggling to somehow become the normal boy he desperately longs to be, but everyone has realized that he is "no right," a boy with a secret that all but him can see. Agnes is supportive of her son, but her addiction has the power to eclipse everyone close to her–even her beloved Shuggie.
A heartbreaking story of addiction, sexuality, and love, Shuggie Bain is an epic portrayal of a working-class family that is rarely seen in fiction. Recalling the work of Edouard Louis, Alan Hollinghurst, Frank McCourt, and Hanya Yanagihara, it is a blistering debut by a brilliant novelist who has a powerful and important story to tell.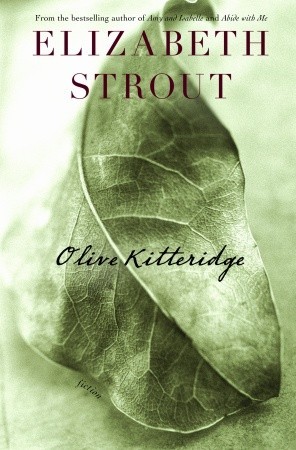 Olive Kitteridge by Elizabeth Strout
Winner of the Pulitzer Prize, Olive Kitteridge offers profound insights into the human condition – its conflicts, its tragedies and joys, and the endurance it requires.
At times stern, at other times patient, at times perceptive, at other times in sad denial, Olive Kitteridge, a retired schoolteacher, deplores the changes in her little town of Crosby, Maine, and in the world at large, but she doesn't always recognize the changes in those around her: a lounge musician haunted by a past romance; a former student who has lost the will to live; Olive's own adult child, who feels tyrannized by her irrational sensitivities; and her husband, Henry, who finds his loyalty to his marriage both a blessing and a curse.
As the townspeople grapple with their problems, mild and dire, Olive is brought to a deeper understanding of herself and her life – sometimes painfully, but always with ruthless honesty.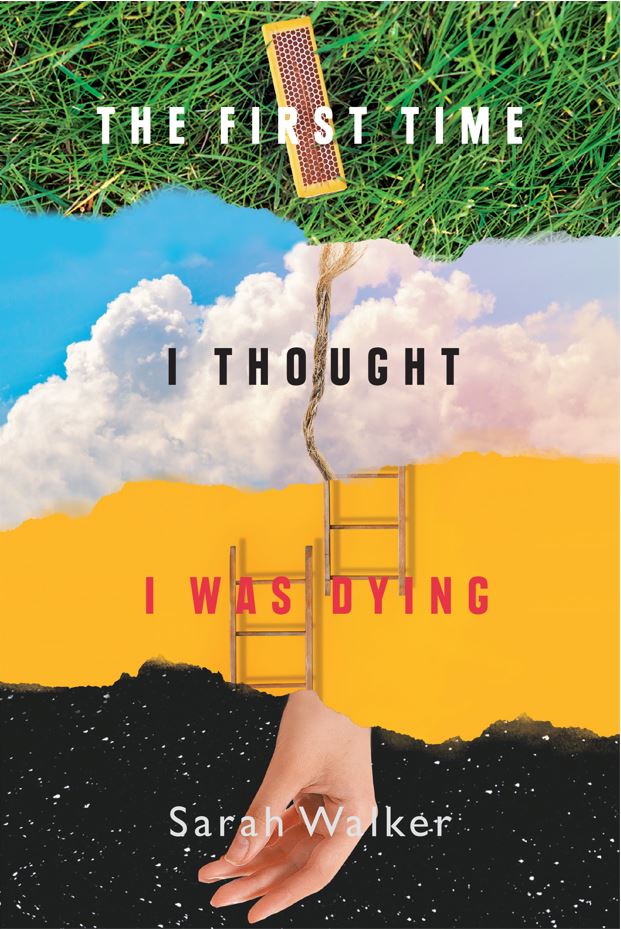 The first time I thought I was dying by Sarah Walker
A dazzling collection of essays that unpacks our unruly bodies and minds and questions why we are taught to fear and punish them, from an exciting and award-winning new author.
We live in a world that expects us to be constantly in control of ourselves. Our bodies and minds, though, have other ideas.
In this striking debut, artist and writer Sarah Walker wrestles with the awkward spaces where anatomy meets society- body image and Photoshop, phobias and religion, sex scenes and onstage violence, death and grief. Her luminous writing is at once specific and universal as she mines the limits of anxiety, intimacy and control.
Sharp-witted and poignant, this collection of essays explores our unruly bodies and asks how we might learn to embrace our own chaos.